Winona Lopez
Nickname(s)
Winny
Appears in
Call of Duty: Nuclear War, Call of Duty: Nuclear War 2 (Mentioned)
Rank
Techincal Sergeant, Senior Airwoman (Mentioned)

Affiliations

USAF, AFSOC
Status
KIA
Birth
1989
Height
5'5" (165 cm)
Weight
123 lbs (55.79 kg)
Hair
Blonde
Eyes
Brown
Race
Caucasian-Aryan
Death
2019

Weapon

SCAR-H, Glock 32, MP5SD, M4 and M39 MER
Winona Lopez is a character in Call of Duty: Nuclear War and was mentioned in its sequel.
Biography
Winona is a Mike's best soldier and favoured as well. Winona mostly carries a SCAR-H or M39 MER. She is an American-Australian. She is killed by Shepherd.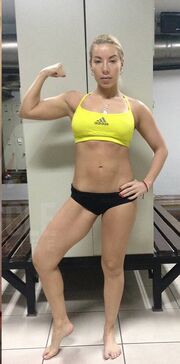 Ad blocker interference detected!
Wikia is a free-to-use site that makes money from advertising. We have a modified experience for viewers using ad blockers

Wikia is not accessible if you've made further modifications. Remove the custom ad blocker rule(s) and the page will load as expected.