Previous level
None
Next level
Outgunned and Out-Numbered
Start Game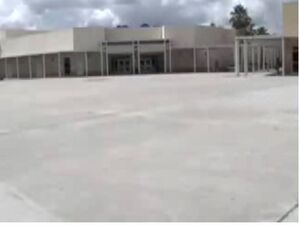 Celebration High School courtyard in real life.
Game
Call of Duty: Underground
Character
Cadet Staff Sergeant Richard Fernandez
Team
FL-20053
Weapons
Any weapons picked up.
Place
Celebration, Florida, USA
Date
Day 1, 2010
Objective
Fall in with the flight.

listen to the Flight commander.

Take cover.

Scavenge for weapons.

Eliminate enemy resistance.

Regroup.
Enemies
Russian Federation Armed Forces
Multiplayer map
High School
Start Game is the first level in Call of Duty: Underground.