Previous level
Hotel Bravo
Next level
Crash Landing
Shipyard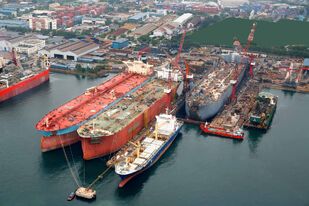 Game
Call of Duty: Modern Warfare 3
Character
Sgt. Michael "Devil" Martin
Team
Task Force 141
Weapons
ACR Grenade Launcher w/Silencer, MP5KSSD
Place
Sydney, Australia
Date
Day 7, 2019
Objective
Get on the ship.

Retrieve the intel.
Enemies
Thunder Company
Shipyard is the eleventh level in Call of Duty: Modern Warfare 3.
Ad blocker interference detected!
Wikia is a free-to-use site that makes money from advertising. We have a modified experience for viewers using ad blockers

Wikia is not accessible if you've made further modifications. Remove the custom ad blocker rule(s) and the page will load as expected.