"No more a fusion of souls, Ermac has become a "Magna Cum Laude" army..."
— Some random hobo from 3 motherfuking holes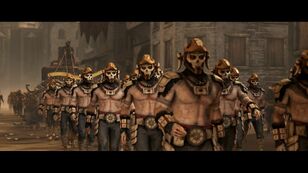 An army is a military of a certain cause.
Subcategories
This category has only the following subcategory.
Pages in category "Armies"
The following 52 pages are in this category, out of 52 total.
2

A

B

C

D

E

F

G

J

K

K cont.

L

M

N

O

P

R

S

S cont.

T

U

W